Hotel Xcaret Group Spectacular
From $1,575.00 USD
About Quintana Roo
Amazing Value at Xcaret Hotel June 14-21, 2020
Group Presentation 6PM October 1, 2019

CK Tours & Cruises invites you to Experience the Amazing Hotel Xcaret
Hosted by David Zula 570-294-2337


5 and 7 Night Packages available
Travel June 14-19 or June 14-21, 2020
Included Features:
Unlimited Access to the 9 included parks
Incredible dining experiences
Onsite Kayaks and Paddle boards to navigate Hotel Xcaret waterway
Hotel to Park Transportation and Meals
Top Shelf Beverages
Wow Experiences
This Incredible Value Package Includes Non-Stop Flights* from Philadelphia

Rates From
5 Nights Garden View $1575/person
5 Nights River view $1635/person
5 Nights Ocean View $1695/person
Child Rates (6-17) from $1355 garden view
7 Nights Garden view $1943/person

7 Nights River View $2023/person

7 Nights Ocean View $2093/person
Child Rates (6-17) from $1652 garden view
If you would like additional Information send CK Tours and email: info@cktours.org
Or Give us a call Phone# 610-919-2923
*Baggage and Seat Assignment Fees are additional.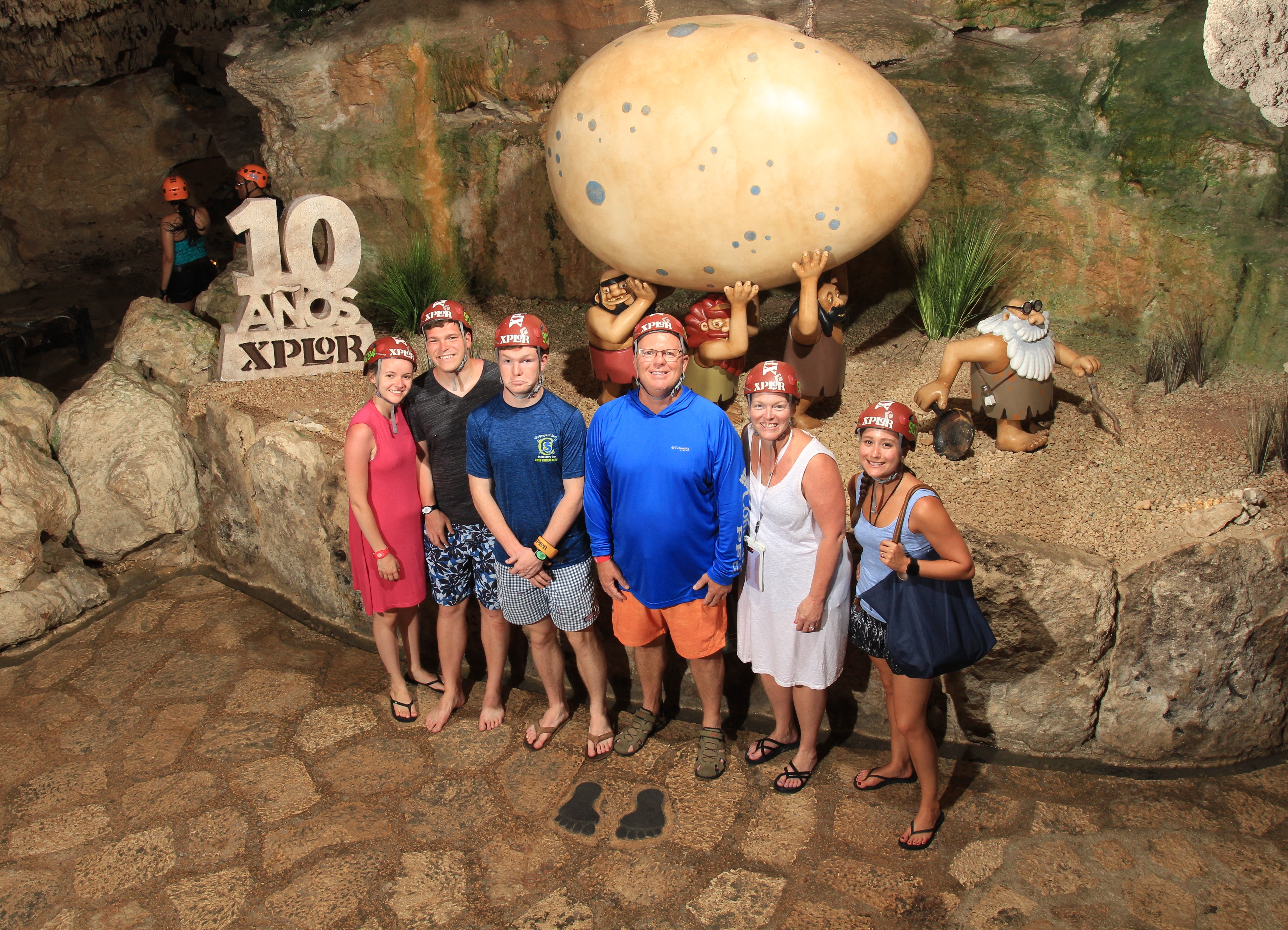 Hotel Xcaret Mexico - All Inclusive
In the heart of the Riviera Maya, a new hotel concept is born: Hotel Xcaret Mexico, a natural haven by the Caribbean Sea and the mystic jungle, at 5 miles from Playa del Carmen and 40 miles from Cancun International Airport (CUN). A new destination inspired by the warmth of the Mexican hospitality, full of tradition and modernity in every detail.
With 900 suites, with the concept of ALL VIEW SUITES,all guests will be connected with all the environment from any point of the suite and will be able to appreciate the beautiful views of the ocean, rivers, pools or jungle.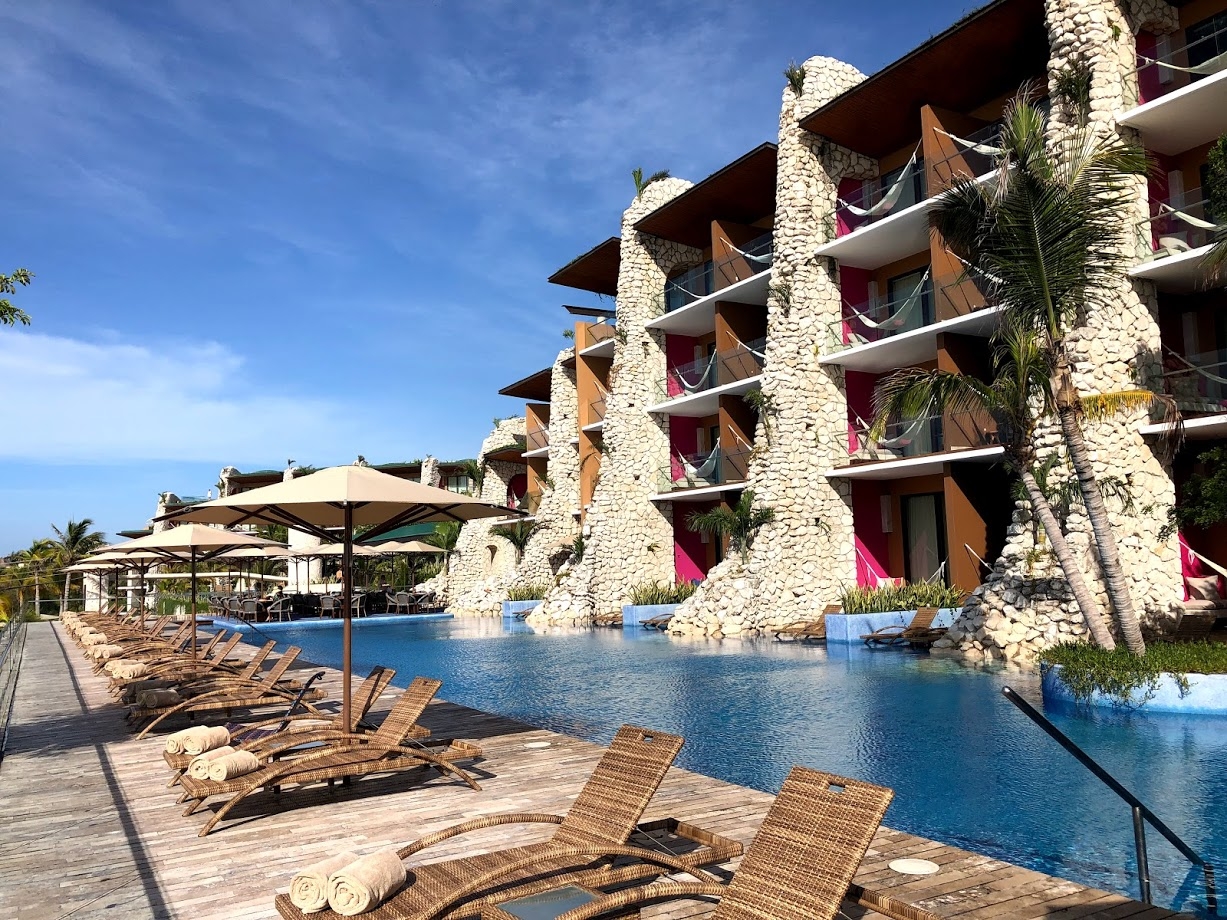 Between the Riviera Maya forest and the turquoise expanse of the Caribbean, you'll find
Hotel Xcaret México
, an exceptional destination rich in history, nature and entertainment. With a remarkable Mexican essence, the design of
Hotel Xcaret Mexico
integrates modernism, nature and tradition with an architectural vision in which from any point of the room you can admire spectacular views of the turquoise sea, the rivers, the pool or the jungle. The vibrant experiences of our parks, the natural wealth, the living culture and the interaction with our people will forever change your concept of vacations. We want you to see and remember Mexico for what it is.
The incredible grounds of The Hotel Xcaret
SUITES
River Suite View


Incredible Ocean view Room Views
Inspired by Mexican hospitality, all the accommodation experiences are beyond suitable to meet your relaxation needs, that allow you to live the most memorable holidays.
The All-View Suites at Hotel Xcaret Mexico are wide and luxurious, and are distributed throughout five buildings, with exclusive amenities and services. Its exceptional architecture allows you to have the most beautiful views of the Caribbean Sea, rivers or the mystical jungle from any point of the room.
The Perfect location for Family, Friends and Destination Weddings
Redefining the traditional all-inclusive, Hotel Xcaret México is proud to present its innovative ALL-FUN INCLUSIVE® concept. A tribute to Mexico that offers you much more than everything you need, combining the comfort and luxury of a unique resort with an eco- integrative architecture, and full access to Xcaret parks, Xel-Ha, Xplor, Xplor Fuego, Xavage, Xoximilco, Xenses, and the Xenotes and Xichen tours. In addition to food and beverages, transportation between parks and airport shuttle.
With facilities that intertwine our social responsibility, with a totally sustainable approach, Hotel Xcaret Mexico has a unique architecture that creates a balance between aesthetics and ethics, surprising us by emerging in an original way, hand in hand with the environment and integrating to nature, respecting spaces and creating a unique harmony that in sight entertains and excites.
Hotel Xcaret Mexico, where the fun, respect for nature, culture, relaxation and the best dining experience are included.
Included Free Paddle boards and Kayaks
Suspension bridges


Beachfront Caves
Included Xcaret underground Rivers
Included Park Fun
XCARET PARK*
Mexico's Majestic Paradise
Nature, gastronomy, archaeology, and spectacular traditions come together to celebrate life in this family park, the most emblematic of the country. Coming to Xcaret is to fall in love with the greatness of Mexico.
Enjoy more than 50 incredible attractions including underground rivers, an immersive aviary, and a one-of-a-kind Coral Reef Aquarium.
You can also enjoy Mexican cuisine and get to know more about the Mayan civilization up close, at the ancient Pole archaeological site, as well as at special events such as the Sacred Mayan Journey, during certain times of the year.Come to the most emblematic park and take the greatness of Mexico with you in your soul!
*This park does not require a reservation. Get onboard the shuttle and visit as many times as you want. You just enjoy it!
XEL-HÁ PARK**
Hidden Wonder
Xel-Há is a natural park of incomparable beauty that provides everything from fun, snorkeling, food, relaxation, nature, breathtaking scenery and world-class service.
Walk or bike through the trails of the jungle of this natural wonder of Mexico. Enjoy a whole day snorkeling in the cove and in the river, and enjoy the view from the Scenic Lighthouse before descending into a natural pool. Children and adults will be able to do zip-line activities, swim among different species of fish, and cross a fun floating bridge. In addition, you will enjoy all the food and drinks you want during your visit.
**This park requires a reservation. For your comfort, our concierge will coordinate your visit. You just enjoy it!
XPLOR PARK*
Be ready to share the experience
Enjoy extreme adventures, that will test your adventurous and exploratory spirit.
This exciting park, immersed in the lush Mayan jungle, offers countless activities where you can feel the thrill of flying among the trees with the highest zip-lines of the Riviera Maya, drive amphibious vehicles, and tour refreshing underground rivers through stalactite caves. You can also enjoy juices and original nutritious smoothies, as well as an exquisite buffet whenever you want, during your visit.
*This park does not require a reservation. Get onboard the shuttle and visit as many times as you want. You just enjoy it!
XAVAGE PARK*
Unleash your wild side in extreme adventures
Whether you prefer adrenaline activities or something more peaceful, Xavage has an option for you. Enjoy an entertaining kayak ride, and overcome the challenges of a fun ropes course suspended in the air. Additionally, you have the option to choose between four adrenaline activities: driving an off-road vehicle on an exciting obstacle course, enjoying the speed of an unpredictable jet boat ride, flying horizontally on a zip-line, or taming the waters of the only rapids in the Riviera Maya. For the little ones, Xavage has a section designed especially for them, where they can discover their own adventurous side.
*This park does not require a reservation. Get onboard the shuttle and visit as many times as you want. You just enjoy it!
XOXIMILCO CANCUN**
Everyone's Invited to this Fiesta!
Have fun with a Mexican fiesta on a traditional gondola along jungle canals, while dancing and singing with the live music of the mariachi. On Thursdays and Fridays enjoy Retro Nights, an experience that will make you reminisce with emotion.
During your tour you can enjoy an open beer and tequila bar, delight your palate with a sampling dinner of traditional dishes, and have a lot of fun with folkloric Mexican games.
**This park requires a reservation. For your comfort, our concierge will coordinate your visit. You just enjoy it! Xoximilco Park
XENSES PARK*
Where nothing is what it seems
At this half-day park, you'll enjoy unique sensorial experiences, along two circuits with aquatic, terrestrial and aerial activities, and more than 50 fantastic illusory scenarios as well.
Walk the Xensatorium that will take you through different ecosystems in total darkness. Cross the enigmatic Town, which will test your sense of balance. Get your aerial thrills on at Bird Flight, and enjoy calming moments at Riverlaxing, Sludgerie and the Xpa.
*This park do not requires a reservation. Get onboard the shuttle and visit as many times as you want. You just enjoy it!
XPLOR FUEGO PARK*
Night adventures
Enjoy exciting activities at the only nighttime park in the Riviera Maya. Feel the adrenaline on an adventure between the jungle and the ancient underground world.
Drive amphibious vehicles through torch-lit paths, paddle with your own hands along "lava" rivers, and fly on the highest zip-lines of the Riviera Maya, flying above the trees in the middle of the night. At the end, you can delight yourself with a delicious BBQ ribs buffet, fresh flavored waters, or just relax in front the campfire.
*This park does not require a reservation. Get onboard the shuttle and visit as many times as you want. You just enjoy it!
Great Friends, Great Fun

Terms, conditions and restrictions apply; pricing, availability, and other details subject to change and/ or apply to US or Canadian residents. Please confirm details and booking information with your travel advisor.